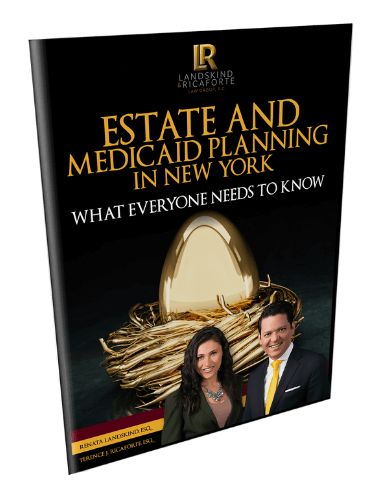 No one knows how long they'll live or what the future might bring. Regardless of where you are in life, you can benefit from having a plan in place to protect your assets, your family, and your wishes in the event that you become incapacitated or die unexpectedly.
A well-designed estate plan can help you minimize your tax burden, easily and effectively pass property to beneficiaries, protect minor children, provide for loved ones with special needs, and much, much more. However, New York estate and administration laws are complicated, and the planning process can be confusing—and even frustrating—when you're unfamiliar with its ins and outs.
At Landskind & Ricaforte Law Group, P.C., we understand, and we're here for you. Our exceptional Brooklyn-based estate planning and elder law attorneys have helped countless clients draft the legal documents needed to achieve their goals.
We Wrote the Book on New York Estate and Medical Planning Legal Services
If you're like many of the clients who come to us to discuss their estate planning needs, you probably have a lot of questions about estate plans, the creation process, and the best strategies for protecting your family and legacy. We wrote Estate and Medicaid Planning in New York: What Everyone Needs to Know to provide invaluable insight into these complex topics. Find information on:
What makes up an estate

Who needs an estate plan

What an estate plan can help you accomplish

Minimizing your tax liability

How planning can help you qualify for Medicaid coverage for long-term nursing care

The value of working with seasoned estate planning attorneys

And much more
Request a Complimentary Copy of Our Estate and Medicaid Planning Guide
Ready to learn more about the estate planning process and how our skilled legal team can help you navigate it? Complete the form below and we'll send you an email with a link to an instant download. Get started today.